Jim and lee ill never change adam and eve - Jim Inhofe - Wikipedia
I'll never be invited to Cinch Jeans shootout but we can let them know team ropers won't go quietly. Anyone with me? Rodeo=ALL EVENTS. Let them know you want team roping at the Boyd Gaming/Cinch /Orleans shootout during the NFR.
Find showtimes, watch trailers, browse photos, track your Watchlist and rate your favorite movies and TV shows on your phone or tablet!
' STEWART LEE's COMEDY VEHICLE ' 4th & final series released October 2016.
Click here to order.

New book, ' CONTENT PROVIDER ', a collection of short prose pieces from 2011 - 2016 released August 2016
Click here to order.

New live show - also called ' CONTENT PROVIDER ', (but unrelated to the book of the same name) is touring in 2017.
Click here for tickets .

New dates being added throughout the year.


Thanks for putting this wonderful list together. I read them all and put some in my journal. I need a kick in the productivity, and these quotes help. Somewhat related, is a . Lawrence quote I appreciate (to me, it speaks of fooling ourselves, which is one of the barriers to getting things done. It is this: "Memory believes before knowing remembers." Linda of Mtn View, CA
In 1987, he voted against President Ronald Reagan 's budget, which included tax increases and no increase in defense spending. [21]

Swartz, Bessie
BESSIE I. (SCUPHAM) SWARTZ, 69, of Pittsfield, died Tuesday, May 25, 1982 in Illini Hospital. Born Sept. 18, 1912, at Winchester, she was a daughter of William and Loutishy Flynn Scupham. She was married June 24, 1934, in Winchester, to Carl Swartz who preceded her in death. Surviving are one son, Carl William Swartz of Barry; one daughter, Mrs Richard (Minnie) Hymes of Jacksonville; 11 grandchildren and two step-grandchildren. She was also preceded in death by an infant daughter, five brothers and three sisters. Services were Friday at 2 . at the Niebur Funeral Home in Pittsfield, conducted by the Rev David Brown. Burial was in Winchester City cemetery. [Transcribed by Virginia Gorton Bonne from the Virginia Hart Collection, Pike Co IL]

Tankerslay, Daniel
Daniel L. Tankerslay, Winchester, Died of Wounds [Free trader-journal. (Ottawa, Ill.), 04 Nov. 1918]

Tennill, Diane
Diane Tennill, 59, of Winchester, passed away Friday evening, May 13, 2011, at Prairie Village Healthcare in Jacksonville.
She was born Sept. 18, 1951, in Jacksonville, the daughter of Earl Edward and Wanda Shearburn Cox.
Diane was a 1970 graduate of Winchester High School. She was employed at Walmart where she was active with the Children's Miracle Network. She volunteered with the Scott County Dog Rescue and helped with the coat drive in Winchester.
Surviving is her son, Matthew Tennill and her grandchildren, Avenelle and Bryce Tennill, all of Winchester; her mother, Wanda Cox of Glasgow; and her two brothers, Craig Cox of Winchester and Brett (Kelly) Cox of Glasgow. Preceding her in death was her father, and sister-in-law, Karen Cox.
Funeral services will be held at 11 . Wednesday at the Coonrod Funeral Home in Winchester. Burial will be at the Winchester City Cemetery. Visitation with the family will be from 10 . until the time of the service. [Jacksonville Journal Courier, Jacksonville, IL - Sub. by Ella Tittsworth]

Todd, Roland E.
Roland E. Todd, 83, of Winchester, passed away Monday night, Nov. 14, 2011, at Passavant Area Hospital in Jacksonville.
He was born May 16, 1928, in Scott County, the son of the late Addie and Lena Mae Anders Todd. He married Marie Brown on Sept. 8, 1948, in Jacksonville.
Roland was a 1947 graduate of Winchester High School. He worked for Anderson Clayton/Kraft Foods for 38 years. He was a member of the Winchester United Methodist Church, and he was a Mason.
He is survived by his wife, Marie at home; his son, Stephen Todd (wife, Vicky) and daughter, Melinda Hembrough (husband, Danny), both of Winchester; five grandchildren, Kerry Henry, Kullen Todd, Shawn Fry, Suzanne Ford and Todd Hembrough; and great-grandchildren, Eden Marie Henry, Jarrett Fry, Jackson Fry, Sawyer Fry, Addie Mae Ford, Clara Ford, Lincoln Ford and Isabella Hembrough.
Funeral services will be held at 11 . Friday at the Winchester United Methodist Church. Burial will be at Winchester City Cemetery. Friends may call after 4 . Thursday at the Coonrod Funeral Home in Winchester where the family will meet with friends from 5-8 . [Jacksonville Journal Courier, Jacksonville, IL - Sub. by Ella Tittsworth]


Travis, Ida Frances
Ida Frances Travis, 93, of Jacksonville, and formerly of Manchester, died Saturday, Dec. 17, 2011, at Heritage Health in Jacksonville.
She was born Dec. 6, 1918, in Scott County, the daughter of Homer L. and Nannie Boston Thompson. She married Charles J. Travis on March 10, 1942, at Shelbyville, Mo., and he preceded her in death July 31, 1992.
She is survived by a nephew, James L. Thompson of Port Orchard, Wash.; and several cousins in the area. She was preceded in death by two brothers, Claude G. Thompson and Kenneth E. Thompson.
Frances graduated from Roodhouse Community High School in 1936. She worked as a telephone operator, and later owned and operated Travis Grocery along with her husband in Manchester. She later worked at J. Capps and Son in Jacksonville, and then at Walmart until her retirement. She was a longtime member of the Manchester Methodist Church and the Royal Neighbors of America.
A graveside memorial service will be held at 2 . Wednesday at Manchester Cemetery. [Jacksonville Journal Courier, Jacksonville, IL - Sub. by Ella Tittsworth]


Verdon, Marjorie
Marjorie Louise Christison Verdon, 89, of Springfield, passed away Saturday, July 9, 2011, at Memorial Medical Center in Springfield.
She was born June 5, 1922, in rural Winchester, the daughter of Elmer J. and Mary Irene Glossop Christison. She married Joseph R. Verdon on Jan. 23, 1945, in Kansas City, Mo. He preceded her in death April 30, 1986.
Surviving is a sister, Mary Kathryn Christison Gardner of Jacksonville; brothers, Wayne (Madge) Christison of Hot Springs, Ark., and Ralph (Elizabeth) Christison of Putnam; nieces and nephews, Lance R. (Tina) Gardner of Anaheim, Calif., Darin K. Gardner of Franklin, Lisa (Carl) Wesender of Batavia, John (Ruth) Christison of West Burlington, Iowa, and Denise Christison of Dallas; cousins, Barbara Jean Six and Helen (Bill) Cumby, all of Winchester, Dan Gahnstrom of Broomfield, Colo., Jeanne (Gene) Hanson of Denver and Bill (Mary Ann) Foelker of Seffner, Fla.; and in-laws, Susan Verdon of Lincoln, ., Jim (Jean) Douglas of Massachusetts and Anna (Alvin) Tucker and John (Thelma) Verdon, all of Lincoln, . She was preceded in death by her husband; parents; and an infant brother.
Marjorie graduated from the White Hall High School in 1940. She was employed several years at the Hallmark Greeting Card Co. in Kansas City, Mo. She retired from the Decatur Earthmover Credit Union in Decatur. She enjoyed traveling and her family.
Funeral services will be held 2 . Tuesday at the Mackey Daws Funeral Home in Winchester, with interment at the Winchester City Cemetery. Visitation will be Tuesday from 1 . until time of the service at the funeral home. [Jacksonville Journal Courier, Jacksonville, IL - Sub. by Ella Tittsworth]

Vortman, Richard Carl
Richard Carl Vortman, 88, of Winchester, died Saturday (Dec. 10, 2011) at his residence.
He was born May 11, 1923, in Morgan County, a son of Paul and Fredricka "Reka" Kaehlert Vortman. He married Eileen Freesen on Nov. 22, 1944, in Jacksonville and she survives.
Mr. Vortman was a 1941 graduate of Chapin High School. He worked alongside his cousin for Harold Kaehlert Construction in Springfield, before working as a farm hand. Richard owned a small farm and was a tenant farmer for 48 years in Scott County.
He was a member of the Winchester Square Dance Club and enjoyed attending club dances throughout the area.
He is also survived by three sons, Larry Vortman and Lloyd (Scarlett) Vortman, all of Winchester and Bruce (Penny) Vortman of Roodhouse; three grandchildren, Paul (Deea) Vortman of New Salem, Ill., Luke Vortman of Kansas City, Mo., and Sara (Jared) Hoots of Mount Sterling; two great-granddaughters; a sister, Pauline (Robert) Koehm of Godfrey; and two nieces, Sherri Koehm of St. Louis, and Teresa Koehm of Godfrey.
He was preceded in death by his parents and one brother, William Russell Vortman.
SERVICES: 10:30 . Wednesday in the Coonrod Funeral Home in Winchester with burial in Winchester City Cemetery.
VISITATION: 2-7 . Tuesday in the Coonrod Funeral Home with family present 5-7 .
ARRANGEMENTS: Coonrod Funeral Home, Winchester. [Quincy Herald Whig, Quincy, IL - Sub. by Ella Tittsworth]


Wade, Jimmie Duane
Jimmie Duane Wade, 73, of Winchester, passed away Wednesday morning, Aug. 3, 2011, at Blessing Hospital in Quincy, with his daughter at his side.
He was born March 31, 1938, in Florence, the son of the late Roy and Margaret Evans Wade.
He was a 1956 graduate of Winchester High School. He served in the . Air Force as a jet engine mechanic and then attended MacMurray College and Beauty College. He then worked as a beautician until his retirement. He worked at Regis in Springfield and had his own shop in Winchester. Jim was also an instructor for Flamingo Beauty College in Jacksonville and Springfield.
Surviving is his daughter, Deborah (Robert) Meredith of Springfield; son, Richard Jason Wade of Jacksonville; and five grandsons. Preceding him in death was a brother, Billie Wade; an infant sister; and a grandson. A reception to honor Jimmie will be held from 1-4 . Sunday at Ed & Woodie's in Florence. A private committal will be held at a later date. [Jacksonville Journal Courier, Jacksonville, IL - Sub. by Ella Tittsworth]

Waggener, Richard M.
Richard M. Waggener died at his home in Winchester, Ill., Friday, March the 8th, 1907 of kidney and stomach trouble. The deceased was born and reared in Adair county, and was a brother of Messrs. Nathan and . Waggener, of this city, and has a host of boyhood friends who regret to hear of his demise. He is survived by a wife and six children. [The Adair County News. (Columbia, Ky), 13 March 1907]

Wallace, Randall C.
Randall C. Wallace, 74, of Lynnville, passed away Monday afternoon, Aug. 8, 2011, at St. John's Hospital in Springfield.
He was born May 25, 1937, in Bow, Ky., the son of the late Herschel and Velma Davidson Wallace. He married Caroline Hayes on March 30, 1957, in Jacksonville. She preceded him in death April 15, 2002. Also preceding him in death was his brother, Herschel Wallace.
Randy attended Jacksonville schools, and was a painter through Local 90 in Springfield, working many years for JB Large and Sons in Jacksonville.
He enjoyed fishing, camping and traveling. He also liked watching NASCAR racing and visiting with family and friends. He was a member of the Fraternal Order of Eagles in Jacksonville, and in his younger years he sang with several local bands in the area.
Surviving are his four daughters, Mary (David) Mumford of Jacksonville, Elizabeth (William) Kavach of Jerseyville, Karen (Richard) Beach of Murrayville and Jodi (Revor) Lessman of Springfield; nine grandchildren; and three great-grandchildren.
A funeral service will be held at 1 . Friday at the Coonrod funeral Home in Winchester. Burial will be at Winchester City Cemetery. Visitation will be Thursday from 5-8 . at the funeral home. [Jacksonville Journal Courier, Jacksonville, IL - Sub. by Ella Tittsworth]


Whewell, Geneva
Geneva Mae Roberts Whewell, 81, of Bluffs, passed away Wednesday, Sept. 28, 2011, at the Illini Community Hospital in Pittsfield.
She was born Nov. 19, 1929, in Litchfield, the daughter of Charles O. and Emma B. White Roberts. She married Lonnie R. Whewell on April 20, 1947, in White Hall. He preceded her in death Oct. 20, 1993.
Surviving are five children, Randy (Marilyn) Whewell of Arenzville and Dennis (Terry) Whewell, Brenda Kauffman, Rex (companion, Vicki Berry) Whewell and Judy Whewell, all of Bluffs; nine grandchildren, Aaron (companion, Mallory Evans) Kauffman of Bluffs, Sara (Alan) Gregory of Bluffs, Bethany (Anthony) Mital of Rock Island, Rebecca Whewell of Arenzville, Brook (Nick) Musch of Chapin, Kelli (Adam) Bruns of Springfield, Eric (Heather) Whewell of Memphis, Tenn., Ashlee Whewell of Bluffs and Garrett Andrew Whewell of Jacksonville; grandchildren-to-be, Kylan Gregory of Bluffs, and twins, Faith and Tenley Musch of Chapin; siblings, Don (Anna) Roberts of Greenfield and Shirley Cox of Winchester. She was preceded in death by two brothers, Earl White and Delmar Roberts; and one sister, Betty Witthuhn.
Geneva enjoyed baking for family, friends and neighbors, taking van rides and attending family functions.
Funeral services will be held 10 . Monday at the Mackey Daws Funeral Home in Winchester, with interment at the Manchester City Cemetery. Visitation will be Sunday from 5-7 . at the funeral home. [Jacksonville Journal Courier, Jacksonville, IL - Sub. by Ella Tittsworth]


Witwer, Ernest Elmer
Ernest Elmer Witwer, 81, of Winchester, went to be with his Lord Wednesday, June 1, 2011, at his home surrounded by his wife and children.
He was born Feb. 10, 1930, son of the late Ernest and Bertha Milby Witwer. He married Reba Mitchell on April 16, 1978, in Moline.
Surviving are his wife; and three children from a previous marriage, Everett Eugene Witwer of Merrit, Evelyn Elaine (Randy) Downs of St. Joseph, MO., and Elroy Ernest (Suzie) Witwer of St. Louis; three grandchildren, Matthew Alan (companion, Keri) Downs, Brian Lee (Melissa) Downs and Sarah Beth Downs; three great-grandchildren, Jolee Downs, Layne Wallace and Kayle Wallace; two nephews, John (Joyce) Witwer and Tom (Sharon) Witwer; and several cousins. Elmer was preceded in death by a brother, Jacob Lee (Polly) Witwer.
Elmer was a member of the Winchester Assemly of God Church, the Winchester American Legion, Veteran of Foreign Wars and the National Rifle Association.
Elmer served in the . Army during the Korean War. He farmed in Scott County all his life. He sold real estate and insurance as well. He sold auto parts in several stores throughout the area for 25 years and served 12 years as a Scott County Commissioner.
He enjoyed his pets (dogs and cats) as well as caring for his cattle. He was a collector of antiques of all kinds. He also collected and restored antique vehicles. He enjoyed mowing his lawn and maintaining his home.
Elmer was proud of his 60 year perfect Sunday school attendance record.
He was a man of honor and respect, truly loved by his family, and will be missed by them and all who knew him.
Funeral services will be held 3 . Monday at the Winchester Assembly of God Church. Visitation will be Sunday from 4-8 . at the Mackey Daws Funeral Home in Winchester. Interment will be at the Murrayville City Cemetery. [Jacksonville Journal Courier, Jacksonville, IL - Sub. by Ella Tittsworth]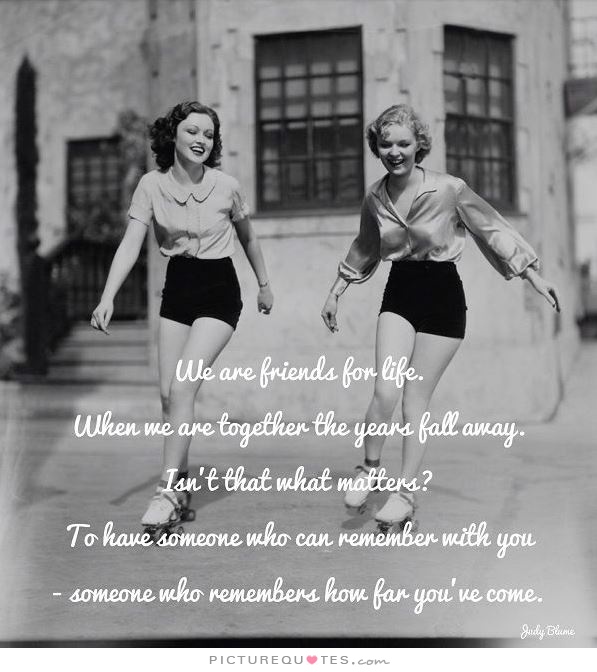 yg.tulgu.info